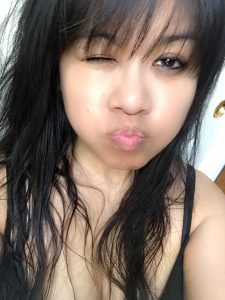 I'm a Single Momma, Certified Trauma-Informed Master Life Coach Specializing in Narcissistic Abuse + Toxic Relationship Recovery… Best Selling Author… Side-Hustle Addict… Religion Teacher…. Foodie Wannabe… Survivor…
and YOUR biggest fan!
I initially hopped on the internet in 1996 as an internet marketer @ marketingchick.com – which was my side-hustle as I completed my education and training in the field of mental and behavioral health.
When I started working from home in '96…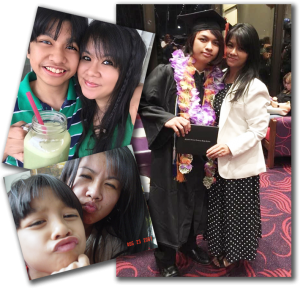 I had the luxury of somehow fitting 12 hours of work, into an already full day.
It definitely got crazy at times, but TOTALLY worth it because my son was born 5 years later, and NOT ONCE have I had to miss out on his milestones or academic/ extracurricular activities.
I consider myself incredibly, extremely, ridiculously blessed.
Move across the country + a divorce later…
I started posting food pix on social media because – yummm. In 2010, my adorable 8 year old suggested I create a food blog. 20 minutes later, GirlPlusFood.com was born.
Several moons passed and I started a mommy blog to do some parenting/ adulting/ whatevering shares… I named it "Ninja Mom Diaries" (hahahaha).

It sat in the #1 spot of Top Mommy Blogs for several months. Then someone snatched my domain name while I was off trying to recover from the aftermath of a narcissistic relationship.
Lame…
95% of my time is allocated to my son
… playing outside, putting up tents in the living room, battling Transformers, building Legos & Bionicles, reading, doing homework, restaurant & movie nites, SpongeBob TV marathons, sharing, etc. I do *not* reschedule with my baby, unless I'm deathly ill.
My "baby" is now a premed. Battling Transformers and SpongeBob marathons aren't quite his thing anymore… and I couldn't help him with his courses if I wanted to.
Organic chemistry and Molecular biology? No hablo inglés.
*shudder*
The remainder of my time is invested in finishing my Psych degree and volunteering at my son's school. I'm the PTA President, PTA website admin, and newsletter publisher. I teach Religious Education once a week, and help out as a "team/den mom" for any and all extracurricular activity my son is involved in.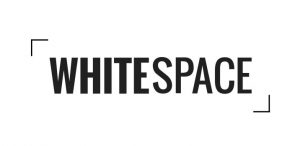 I just deleted a whole ton of hoo-has from my old mommy blog and saved them in a draft. Maybe I'll post them again someday… lol.
My Highlight Reel…
Honestly, I share just about everything worth anything in my life… the good, bad, and the depressingly insane… so why pick and choose? 😂
Plus, there will always be SOMEONE who needs to share in whatever it is you're dragging/dancing through at that exact time. So I feel no shame in laying it all out there… while the really bad, beyond horrible experiences are shared as lessons on my coaching site, podcast, and articles on trusted, relevant publications.
Besides, it's way easier being unpopular as yourself, than trying to keep up appearances for the sake of impressing people who probably don't even like you anyway.
At the end of the day (or your life), you're the one who will reflect back on how well you've lived your life (vs. judge how you lived from the sidelines). No one else.
And listen, in the age where people suffer from injured self-esteem from comparing themselves with everyone else's perfect lives shared on social media, I WANT single moms, the newly divorced, the broken hearted, and anyone who feels un-seen or have yet to become their own biggest fan… to know they're not alone… because I've been there (…or still am).
And look! I'm totally OK… and my child is thriving like dysfunction is not even a thing around here.
So, come hang out. Let's keep each other sane…
XOXO